Kings Labs Customer Centric relationship management (CCRM) Solutions are a set of tools for managing a company's interactions with current and future customers. It involves using technology to organize, automate, and synchronize marketing, sales, customer service, and technical support.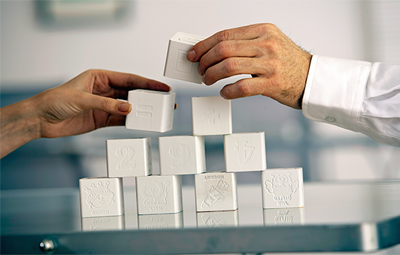 Unlike traditional standalone manual entry CRM systems Our advanced CCRM systems for marketing automatically tracks(with voice recording, even customer conversations on official mobile phones) customer interactions and measure campaigns over multiple channels, such as inbound, outbound mobile/landline/toll free calls, emails, sms, social media, website enquiries, online portals, referrals, direct mailers etc. These systems track responses, leads, conversions & generate reports automatically.
Map customer journey and lifecycle

Refine operating model to enable customer centricity

Align technologies, processes to support & drive customer engagement

Engage executives and leaders

Focus development around target areas and behaviour change

Integrate disparate business unit cultures

Transform culture top to bottom

Measure change using key metrics

Incorporate customer feedback into processes and behaviours


Kings Labs CCRM systems is used to create, assign and manage requests made by customers, for e.g. it has in build call management software which helps to direct customers to representatives. Our CCRM solutions can also be used to identify and reward loyal customers over a period of time.
Kings Labs CCRM systems can automatically remind & suggest suitable appointment times to customers via call, sms, e-mail or the web. These can then be synchronized with the representative's calendar. Our CCRM systems are equipped with mobile capabilities, making information accessible to remote sales/service staff.
Kings Labs CCRM solutions involve all aspects of interaction that a company has with its customer, whether it is sales or service-related. The solutions manage business contacts, clients, referrals and sales leads. Our business strategy enables businesses to:
Capture all customer queries & information

Most efficient Follow up

Understand the customer profile and their needs

Retain customers through better customer experience

Attract new customers & win new clients and contracts

Increase customer referrals

Better decision making & Increase profitably

Decrease customer management costs

Auto – reporting – Graphical & Advanced Analytics


Kings Labs CCRM solutions provide auto updated customer data, market research tools to provide better customer service, cross-sell and up sell more effectively, close deals, retain current customers and understand who the customer is & what his requirement is.

The advances in technology have also changed consumer buying behaviour and offers new ways for companies to communicate with customers to collect data about them. With each new advance in technology especially the proliferation of self-service channels like the Web & smartphones, customer relationships are being managed electronically. Many aspects of our CRM relies heavily on technology; however the strategies and processes collects, manages and links information about the customer with the goal of increasing market share and growing business. We help our customers to personalise buying experiences to differentiate the brand & improvise the brand image. End of the day we bring in change, we accelerate growth.